Description
The gym/fitness industry refers to a person or an entity or a company involved in the overall maintenance of the body through a variety of fitness-oriented programs.

The segments included in the industry are gyms, fitness centers, fitness equipment companies, and personal trainers.

The sole objective of the fitness industry is promoting health and wellness through services and products and earning profit from people's participation within the industry.

The fitness industry is diversified into a broad range of entities, businesses, and companies, providing a variety of methods by which people train to achieve sound fitness.

Some of the most famous fitness clubs within the industry in the United States are – Lifetime Fitness, Equinox, Curves, and Crunch, etc.



Industry insights:
size, revenue, employment, and other details
The market size of the industry (including gym, health, and fitness clubs) is $35.3bn, as of 2021. Its growth is expected to increase by 4.7% in 2021. It is an enormous market size worth over 32 billion U.S. dollars and was expected to reach 33.25 billion U.S. dollars in 2021 .

With 41370 clubs, America is the world's largest health and wellness market, growing at an annual growth rate of 4.5%. Quite interestingly, the industry even with its impressive turnover of members, has an average retention rate of 72.4%..

More than 64.2 million US citizens were associated with at least one health club in the country, most of them are members of both traditional and boutique facilities.

The American gym and health clubs market is expected to reach USD 101.18 billion from 2021 to 2025.

Like most industries in the United States, the fitness industry too suffered a certain degree of negative impacts due to the Covid-19 pandemic that was reflected in a June 2020 survey in which 46% of respondents expressed their reluctance to go back to the gym or attend an exercise class due to the ongoing pandemic crisis.

However, the pandemic set a trend among health enthusiasts to get fit in the comfort of their home since the rise of wholesale sales of home gyms to consumers and the growing influence of fitness and gym influences on Instagram.


Employment Statistics In The Industry -
As per the data, the gym, health, and fitness club industry generated employment for almost 8.7 million people in the country.

As of 2021, the number of people employed in the Gym, Health & Fitness Clubs industry is 798,967 and it is growing at 1.2% on average from 2016 to 2021. The report also concludes that the per-employee revenue for the average business in these sectors increased at a steady pace.

According to the May 2020 data released by the U.S. Bureau Of Labor Statistics, the median annual wage for fitness trainers and instructors was $40,510. However, another report indicates the average earning of a Personal Trainer in the United States is $63,385, as of November 29, 2021.

Some popular jobs in the gym-fitness industry include; athletic trainers, physical therapists, gym assistants, health club managers, wellness coordinators, and spa professionals.

The employment criteria involve background qualifications of fitness workers, based on their specialty.



Status-Quo of
gym-fitness industry in the U.S.
The International Health, Racquet & Sportsclub Association (IHRSA) reported that American health and fitness industry which was once worth $30 billion is now growing at a steady rate of 3% over the last 10 years.

All the entities within the fitness industry, irrespective of their sizes and shapes, are expected to witness growth, with brands determined to satisfy growing demands of customers in a world where fitness has become a serious priority than ever before.

As the Covid-19 pandemic comes to an end, the industry experts believe that gyms and fitness centers can attain success by striving to cultivate atmosphere, camaraderie and a high level of customer service.

Adding further, they say these sectors must provide great workouts and put in effect great strategies to serve the community better about fitness through in-studio or virtual classes.
The rise of fitness wearables
Within the span of a few years since their launching, fitness wearables have become one of the most prized possessions for health enthusiasts. These gadgets continue to take the fitness world by storm, considering the phenomenal rise of fitness wearables by 77%.

These smart gadgets are capable of collecting data so that trainers can know better about their clients and streamline their training regime accordingly so that the clients could achieve the best fitness results possible.


Touchless entry systems in gyms/fitness centers
Touchless check-in is becoming a trend catching up in the gym-fitness industry, considering it is one of the best ways to keep members engaged in person.

Moreover, this sort of technological system helps members access gym facilities or visit certain specific areas without having to touch doorknobs, eliminating a chance for both security and health concerns.


Focus on innovative offers
If the gym and fitness centers within the industry have to keep their business in a healthy way, they need to promote new-age fitness trends that would entice members to come back to these centers. This is why focus is on innovative programs designed to help new customers get fitness training by personal trainers is considered a trend catching up within the industry. You can also encourage members with activities outdoors so that they can feel relaxed at exercising in an open environment while enjoying the benefits as a part of your gym community.


Niche gyms in small size get cult followings
Smaller niche gyms are growing in popularity with their specialty fitness programs involving a particular style of exercise, a piece of equipment, or a philosophical approach to fitness.

As a matter of fact, niche gyms and fitness studios are appealing to health-conscious individuals, including entrepreneurs. Over 55 million health-conscious people in the United States belong to a gym or to one of the fastest-growing number of niche fitness centers.

Some famous names include The Wavvy Cloud (Los Angeles), Cirque School (Los Angeles), and Pure Barre (Raleigh, North Carolina).

Lastly, the gym-fitness industry is witnessing a digital transformation to make exercises and workouts more innovative and interactive. The digital transformation has actualized digitizing every program and service promoted through health and fitness apps by a health club or a gym center.



Growth analysis of
gym-fitness industry in the U.S
The fitness industry was worth nearly 160 billion dollars in 2021 and is now expected to reach 434.74 billion USD by 2028.

There has been notable progress in the digital version of the fitness industry. In fact, the digital fitness industry is the fastest-growing segment in the industry, with data showing the highest growth rate of 33.10% per year, from 2021 to 2028 in the online fitness industry.

The digital formation of the fitness industry is also expected to grow its revenues by 33.1% each year through services, like live-streamed, on-demand, and pre-recorded fitness content. The projected growth rate of the digital fitness industry accounts for a total of 640.1% from 2021 to 2028.

It may sound a hasty estimation about the projected growth of the fitness industry in the future as to whether it would rebound to its pre-pandemic growth levels by the end of 2021.

However, it is estimated that the industry's revenue growth would nearly be around 159.98 billion USD from 2021 that will continue to grow to 190.56 billion in 2022.

Moreover, if the growth cycle of the fitness industry does not deviate from its conservative rate of 3.2% (2012-2017) for the next five years, then the projected growth of the US personal training industry would be $10.53 billion in 2022.

What may drive growth for the fitness industry is increasing awareness of fitness programs and rising disposable income of people which will enable them to purchase gym memberships.

The growth in the number of people participating in sports will also take a hike over the next five years which consequently will increase the potential pool of consumers within the industry.



An overview of
challenges in gym-fitness industry
No doubt, the Covid-19 pandemic has fundamentally transformed the gym-fitness industry which generated $96.7 billion in global revenue in 2019.

It has induced a unique change, demonstrating that consumers are at leeway to locate and take pleasure of many different gym substitutes based on their preferences and priorities.

The point is, the pandemic has debunked the theory held by many health club leaders that the gyms sit at the top of some exercise industry hierarchy.

The transformation led by the pandemic has made these gym substitutes more visible, representing a huge inflection point due to the significant impacts of the lockdowns on both consumer behavior and operator offerings.

The report titled The fitness industry's response to Covid-19 found that when the fitness clubs were closed due to the pandemic, it led to a domino effect of people's declining habit of exercising regularly.

As a result, most people chose alternatives, like biking, signing up for video classes, joining a walking club, or purchasing an interactive device, such as Mirror. If the fitness clubs eye for retaining or recouping pre-pandemic clientele, they have to reform their business models with various enticing offerings, like on-demand and streaming video.

Though many brick-and-mortar operators proactively adapted their digital offerings after sending the change caused by the pandemic, there are many of them who need to reconfigure their clubs and create Covid-19 protocols to rebuild the trust that gyms and fitness centers are safe places so that the people feel safe to come back.

To stay competitive in the industry, the clubs should forget about implementing strategies that worked in the past. They must focus on learning to bundle many options offered through a variety of methods, including live, streaming, and on-demand fitness lessons to potential customers.

While the pandemic brought forth some unique changes in the gym-fitness industry, it also led to bankruptcy to many gyms and fitness chains in the U.S.

For example, 24 Hour Fitness closed more than 100 clubs, while Gold's Gym closed 30 of its clubs before being acquired by RSG Group.



History of
gym-fitness industry in the united states
The desire to have sound health and wellbeing through the continuous pursuit of fitness existed since the beginning of man's existence.

The fitness concept emerged in America during the colonial period when regular physical activity was a lifestyle priority, though no specific fitness programs or organized exercise existed in the lifestyles during the colonial period (1700-1776).

Activities involved in the lifestyles of people during this era were plowing the land of crops, herding cattle, and hunting for foods which fulfilled people's demand for exercise to maintain their fitness levels. Later, during the National Period (1776 to 1860), European cultures influenced America due to immigrants and their various aspects of cultural heritage, including Swedish gymnastics.

During the period, American leaders, including Benjamin Franklin, and President Thomas Jefferson favored the need for exercise and fitness. Franklin recommended various forms of physical activities, including running and swimming, as well as the fundamental forms of resistance training for physical fitness. This was the era when American schools, unlike their European counterparts, taught mainly on intellectual matters rather than the need for fitness in society. Later, Dr. J.C. Warren, a medical professor at Harvard University, advocated the necessity for regular exercise and recommended exercises, like gymnastics and calisthenics.

During the Post-Civil War (1865-1900), America witnessed several important events, including modern fitness. It was the era of the Industrial Revolution that brought forth widespread cultural changes across the country, which unfortunately came with an alarming cost to death. People who played key roles in the development of fitness following the end of the Civil War in 1865 were Edward Hitchcock, William Anderson, and Dudley Sargent. During this period of time, many physical education instructors focused on improving health-related fitness through exercise programs, a concept that exists even today.

A new era to fitness in America began when American president Theodore Roosevelt encouraged the citizens of America to recognize the importance of exercise and physical activity. The president himself was physically fit because of his infatuation for fitness.

In today's America, exercising is the norm for many. Though the Covid-19 pandemic affected the brick-and-mortar businesses, it also brought forth a new change in the gyms-fitness industry through digital ways, helping people to stay fit via online classes by fitness experts.



An overview of
the U.S. Fitness industry regulations
There are different versions as to what legally constitutes a health and fitness facility in the United States, according to the state laws.

Therefore, the gyms and fitness center operators must look at their state's particular definition of health and fitness facility to ensure they don't fall prey to non-compliance in the future.

For example, the term, "health club" used in New York refers to any "person, corporation, firm, unincorporated association, partnership, or other business entities that provide training or the facilities for the maintenance, preservation, encouragement or development of physical fitness or well-being."

Adding further, such terms shall include but not be limited to platform tennis, sports, tennis, health spas, health clubs, martial arts, and self-defense schools, etc.

On the other hand, Colorado laws refer to the term "health club" as an establishment that offers health club services or facilities for maintenance and improvement of a user's physical condition or appearance through exercise.

In addition, the term covers other aspects of health clubs, such as spa, exercise club, exercise gym, health studio, or playing courts.

The Colorado laws also state that the term is non-applicable for any establishment operated by a nonprofit entity, by government, or if the establishment's primary purpose is not providing the health club services or facilities.

The term is also not applicable for the establishment not certified by the department of public health and environment.

The most common health and fitness statutes in America include the most obvious one related to consumer protection from misleading sales and trade practices.

In this context, the legislature of New York clearly outlines its objective by declaring that the statutes aim at safeguarding the public and the ethical health club industry against misleading and financial penury, along with fostering and encouraging competition, fair dealing, and prosperity in the health club services.



Some other forms of regulations –
21 CFR 890 (FDA)
This statute regulates the exercise equipment that is imported and sold across the U.S. purely for medical purposes, with eitherconsumer protection or measuring functionalities. Moreover, the importers of fitness equipment for medical restoration shall also be required to comply with 21 CFR 890 if they intend to import such stuff to America.


CPSIA
Consumer Product Safety Improvement Act (CPSIA) regulates fitness products and other exercise equipment designed or intended primarily for use by children aged 12 or younger.


ASTM
American Society for Testing and Materials (ASTM) regulates test methods and standards for products, including fitness equipment. The products' standards benchmarked by ASTM are often voluntary, though in some cases, its compliance is mandatory.


FTC
The Federal Trade Commission regulates that all the imported products (including fitness products) to the U.S. must carry a Country Of Origin label on the products and their packaging. For instance, Made in China, Made in France, etc.



An overview of gyms-fitness industry in pandemic:
impacts, survival, and future growth
The Covid-19 undoubtedly delivered a death blow to the major industries in the United States, and the fitness industry is not an exception to this devastating pandemic. According to the 2021 IHRSA Global Report, the country's fitness industry suffered a loss of about $20.4 billion in the aftermath of club closures and restricted capacities instructed by local and state governments to contain the spread of viral infections.

According to the report, the Community Gyms Coalition and the Global Health and Fitness Association expressed concern over the emergence of the omicron variant.

According to health experts, this new variant is more infectious than the Covid-19 strains and would understandably cause more damage to the fitness industry.


With a focus on reinstituting mask mandates and restrictions to contain the spread of Covid infection rates is demonstrative of the ongoing struggle that the fitness industry is going through.

During the onset of the pandemic, gyms were forced to shut down for months. In fact, the pandemic battered gyms and health clubs and it took them almost a year to overcome indoor mask requirements.

Now the industry is awaiting commensurate aid from the government to overcome the hardships it experienced during the pandemic.

With Dr. Anthony Fauci declaring cautions for Americans amidst Omicron's rapid spread, there is no certainty as to whether the fitness industry will get rid of viral threats soon.

The relief is that the omicron has not hit a new wave of Covid-19 restrictions so far, and the officials from New York declined to reimpose an indoor mask requirement, but strongly recommended wearing a mask indoors in public spaces.

However, the ongoing scenario in the fitness industry doesn't mean to paint a bleak future for the industry.

It is primed for a strong comeback, based on some optimistic scenarios, like returning of nearly 80% of members in the first few months of 2021, increasing the proclivity of Americans towards health, and increasing the number of people who are considering online workout options as an add-on to gym memberships.

These are the reasons that offer a semblance of growth for the fitness industry in the future, according to many market analysts and industry investors.

However, nothing can be said for sure, considering the new viral threat that keeps engulfing people with a fear of uncertainty. If the spread of new viral variants continues unabated and restrictions are imposed, it would terribly affect any chance for gyms and fitness centers to stay viable.



Recent updates/trends in
the gym-fitness industry
Before the black swan event known as Covid-19, the growth of both health clubs and home fitness was going steady due to different trends that indicated a persistent upward trajectory of growth for the industry.

Now the Covid-19 and its new variant, go unused, are construed to be a precursor to some impending doom for these trends. However, they are also seen as a growth engine to accelerate the ongoing momentum in the fitness industry.

That said, the gym and fitness industry is primed for growth amidst the lingering threat of a pandemic.

Let's discuss some of the growing trends that the fitness industry is undergoing and will continue to trend in the future.


Virtual access to go unused"
The Covid-19 rendered the fitness industry, particularly brick-and-mortar gyms, into the state of an unprecedented stalemate, with many gyms and fitness centers undergoing forced shutdowns in the U.S.

Similar to the concept of "Work from home" that became a new norm within the corporate establishments, the concept of go unused" is also growing in popularity, enabling gyms and fitness studios to provide virtual access to a safer exercise regime to the consumers so that they enjoy the exercise at the comfort of their home.
The popularity of health and fitness clubs with the latest equipment
Health has become one of the most serious priorities for the people post the pandemic and its horrific impacts on businesses and human life.

The necessity to stay in a fine fettle has driven people to spend more on health and fitness clubs, something presumed as a precursor to the growth of the fitness industry.

Consumers fancy health clubs and gyms equipped with personal trainers and modern equipment.

The health clubs and gyms with the latest fitness equipment and a host of other facilities, such as hot yoga studios, high altitude training rooms, metabolic testing equipment, medical exercise areas, and day spas are primed for gaining a competitive advantage in the long run.


Key market players to expand their geographical presence
Companies like Planet Fitness that are some of the most active establishments in the health and fitness club market from around the world are eying for expanding their geographical presence to serve the consumers better and gain more competitive advantage in the market.

Therefore, expansion is one of the preferred business strategies among health and fitness companies to make their presence felt, not only on home turf but also in the overseas market.


The growing demand for the convenience-based wellness and fitness services
The COVID-19 pandemic induced huge changes within the fitness industry, resulting in a massive shift to digital fitness, with many fitness brands launching their flagship digital fitness platforms to attract their consumers to use virtual fitness training options.

Small and big businesses are coming with extremely polished digital offerings, in light of people's behavior change to choose online workouts rather than going to the gym amidst the lingering fear of the pandemic.

The online workouts are catching up fast and experts believe that there is no sign of the trend slowing down at all.

The report mentions that the virtual fitness industry is expected to be worth more than $59 billion by 2027.

The data also indicates that the gyms with virtual classes offerings manage to boost in-person class attendance by 12%.

To state otherwise, the fitness industry will witness a growing demand for convenience-based wellness and fitness services.


An overview of
gym-fitness industry franchise
Gym and fitness franchises in America result in a $4 billion annual revenue dollar.

As of 2021, the country has 504 Gym & Fitness Franchises businesses.

Quite interestingly, states like California, Texas, and New York have the highest number of gym and fitness franchises businesses in the United States.

The gym and fitness franchises industry's growth is expected to be pushed by an increasing population willing to lead a healthy lifestyle.

In this context, franchises that offer some attractive facilities, like around-the-clock services, convenient establishments, and modern, new-age fitness technology are expected to appeal to time-strapped consumers.

For instance, if the operators provide services, like goal tracking, meal planning, and virtual personal training, along with user forums for consumers can most definitely attract a large customer base.

With health club memberships being expected to take a jump, gym franchises, in all likelihood, will reap tremendous benefits from an increasing customer base.

One of the factors responsible for driving growth to the fitness franchise industry is relaxing real estate restrictions at retail shopping centers for fitness studios, given a large number of adults aged 20 to 64 is prioritizing adopting a healthy and active lifestyle.

In this context, owning a franchise for a gym and fitness center is not only a profitable deal but will also help your business thrive and stay ahead of the curve.

Some biggest industry operators who own the most famous and popular gym and fitness franchises can help you gain brand recognition of your business and its rapid expansion.

Moreover, the franchise can also help cut back on staff and boost revenues.

For any cash-strapped gym and fitness center in the U.S., franchises usually offer a great chance to leverage the franchise business model to start your own business and make it lucrative in the future.



List of
gym-fitness industry associations
National Commission for Health Certifying Agencies (NCHCA)
Though not classified as a "fitness organization", the National Commission for Health Certifying Agencies (NCHCA ) is the highest national accreditation organization in the United States, which ensures that the fitness programs of the organization comply with the public health and safety standards. The organization rebranded as the National Commission for Certifying Agencies (NCCA) in 1989. Its purpose is to underscore the vital elements of what constitutes a high-quality program.


The International Health, Racquet & Sportsclub Association (IHRSA)
IHRSA exists as the world's most trusted and important fitness organization with a presence in more than 70 nations and having more than 8,000 member clubs. Its mission is to grow, safeguard, and promote the health and fitness industry, ensuring that its members are assisted with the benefits helping them to be more successful. Its members include gyms, studios, health and fitness clubs, industry partners, and sports and aquatic facilities. One of the missions carried by the organization is to make the world healthier through regular exercise.


The American College of Sports Medicine (ACSM)
The American College of Sports Medicine (ACSM) boasts of having over 50,000 members and certified professionals from different nations around the world. It advocates 70 occupations that come within the ambit of the sports medicine field. Its members range from scientists, academicians to students, and other health and fitness professionals. One of the advantages of associating with ACSM is to have access to a famous organization having a profound knowledge base.


The American Council on Exercise (ACE)
ACE was founded as a non-profit fitness organization in 1985, carrying the mission to facilitate healthy lifestyle behaviors, and offer helpful resources to the gym operators. The organization is driven by the philosophy of empowering the clients by helping them achieve self-efficacy through communication and collaboration.



Success story -
Beto Pérez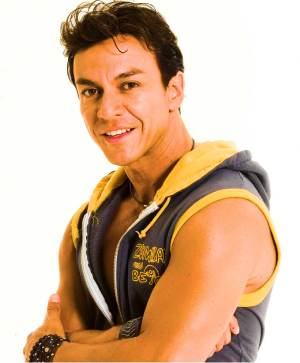 Alberto "Beto" Pérez is a Colombia-born businessman and Zumba instructor who founded a global branded fitness program called Zumba (pronounced "zoom-ba") in 2001.

Owned by Zumba Fitness, LLC, it now boasts of having 14 million students in 186 countries.

Zumba involves dance and aerobic exercise elements coupled with Latin music, martial arts moves, lunges, squats, and other types of aerobic techniques. Perez had a childhood passion for dancing but lacked the money to pay for dance lessons. Later he joined one of Cali's best academics, studied dance, and in return taught step aerobics.

Perez nurtured an American dream since his childhood and so he moved to Miami, in 1999, in search of his dream. He taught aerobic classes, promoted his fitness and dance routines with music at various avenues, but with little money that he had and even less English, he couldn't impress fitness center managers with his talent. Later, he established Zumba Fitness LLC, in 2006.

The specialty of the Zumba fitness program is alternating fast dance moves with slower ones for an interval-training workout. The program helps people tone muscles and burn hundreds of calories. Zumba videos and products are sold by Zumba Fitness LLC. The network of instructors pays licensing fees to the organization. Zumba instructors combine 14 million people in more than 160,000 locations in 185 countries. At 19, he won a national Lambada contest.


Gym and fitness industry financing
Traditional bank gym financing offers one of the best mediums for receiving competitive financing options for gyms and fitness centers in the United States.

The fitness center lines of credit and gym term loans are some of the options offering rates ranging from low to mid-single digits coupled with low fees.

However, these financing options do not come as easy as you may think, considering a borrower has to qualify based on their credit standing, financial conditions, and substantiating whether they can service the new debt.

Another option for gym and fitness financing is an SBA loan.

It is different from traditional loans, given the SBA consents to cover a certain percentage of its associated lender's losses if the borrower (gym) defaults. This is why SBA financing sounds good to people or small companies that initially failed to secure traditional bank loans.

For a gym or fitness center, SBA loans can provide enhanced financing opportunities that come with the government's acquiescence to shoulder a certain degree of lenders' losses, should you default on the loan.

In light of how SBA financing involves taking a big risk in lending, it, therefore, warrants borrowers to comply with some criteria or guidelines to be considered for an SBA guarantee before financing.

Another option is an alternative lender for receiving financing for your gyms or fitness centers.

These types of lenders do not have stringent qualifying criteria, considering a borrower even with a low credit score can qualify for the loan, without having to submit much documentation.

Moreover, alternative lenders, like Funderial, are willing to take risks on businesses that most traditional banks term as "high-risk".


Choosing the right type of gym-fitness financing:
The market has so many options to choose from when it comes to finding a loan best suited to the kind of gym or fitness center you wish to operate. Moreover, different lenders have their respective set of criteria for borrowers. As a result, searching for a loan becomes quite a cumbersome exercise for most borrowers, particularly the borrowers with poor credit scores and unhealthy financing conditions.

Traditional lenders are usually reluctant to consider the loan candidacy of an applicant with credit score below the review criteria. If you have a poor credit standing, there is a strong likelihood of your loan application being spurned, or even if it is approved, you will receive the funds after several weeks and that too at expensive repayment terms.

Hence, the first rule of thumb is getting the fine prints of the application requirements and arming yourself with proper documentation.

Consider a lender that is willing to help guide you through a simple application process and ensure that the decision to secure a loan is done faster. Choose a lender that doesn't reject a borrower's loan candidacy based on poor credit scores or the unhealthy financial condition of a business or any factor that may pronounce rejection of your loan candidacy.

The most important thing to understand is whether the financing you wish to borrow fits into your business plan and future goals.


Financing options for gym-fitness businesses
Bank loan

This is probably the safest route to getting financing for your gym or fitness center. To get considered for the loan, the bank will ask you to submit your business plan, documents for identification, and anything else considered essential for credit approval. The reason most people make a beeline for a bank loan is it's a secure form of getting your business funded. The major downside of bank loans is that they don't come easily due to higher interest rates, and stringent loan approval criteria.


Personal savings

You can use your personal savings to start a new gym or fitness center. Moreover, the upside of this option is it is barely expensive compared to consulting a bank, as there is no requirement for repaying with interest. However, such an option is deemed risky, as using up your personal savings in business may leave you cash strapped to handle other expenses.


Rope in investors

If your business plan is thorough and solid, you can pitch potential investors about gym/fitness financing. Consult an angel investor and pitch your ideas to it. They are the people with considerable wealth and can invest a portion of equity in your business if you manage to convince them with your demonstrated skill and knowledge.


Go for a gym franchise
You can choose to invest in a gym franchise that will buy you a right to use the trademark, logo and business plan of an established network. The cost involved in gym franchises vary, depending on the reputation of the brands.


Alternative lenders
Last but not the least, alternative lenders can be the best options for you to obtain gym financing at the most affordable repayment terms. Consult one of such lenders for your needs and you get a varying segment of loans to choose based on your business needs. The most notable upside of getting your gym funded through an alternative lender is it is faster and borrowable even with low credit scores.


Because of problems associated with loan acquisition for gym-fitness business from the lenders with strict eligibility criteria, most borrowers turn to alternative lenders, someone with relatively more flexible funding criteria.

In regard to gym-fitness loans, Funderial has been an excellent resource for lending.

Since 2010, this BBB Accredited Business remains a leader in the lending market assisting over $1 billion dollars in lending to small to midsize businesses providing them with flexible lending /repayment options specific to their needs.



Why do gyms-fitness Owners Trust

Funderial

?
For a gym or fitness center to run successfully, timely financial assistance is one of the most important things to manage cash flow, cover daily operational expenses, including but limited to equipment expenses, including new equipment upgrades, maintaining older equipment, expanding the business development marketing/advertising, refinancing existing debts, payroll, etc.,

This is where loan companies like Funderial come into the picture, extending a broad variety of loan options for small and medium-sized businesses, at attractive terms through in-house financing models, as well as the offer of trusted lending partners across the United States.

To help you operate your business and maintain its sustainable growth, we have a host of unique financing options at affordable rates and easy terms, with instant approval timespan, and quick turnaround funding.

We are fully aware of the dire financial need a business owner experiences. In critical times, our well-timed funding assistance can help your business survive and thrive.



Key features of

Funderial

business loans
Prompt business financing assistance.
Funded over $ 1 billion to businesses since 2010
Served over 20,000 satisfied clients.
Over 30 years of experience in provisioning small business loans.
Less paperwork to process your loan application faster.
Business loans are available at attractive rates and terms.
Loan provisioning is made possible through an in-house financing model, as well as through a network of lending partners ready to fund your business in the shortest period.
No hard credit examinations. Take a loan even with bad credit history.
How does

Funderial

financing work?
Submit your loan application, along with documents, to us via our website.
Let our underwriters evaluate your documents and come up with ideal loan options for you based on your financial condition and credit history.
Financing options presented to you may source from our in-house financing or our lending partners.
Make your selection based on the financing options offered to you. Take your pick based on your working capital requirement and business plan.
The requested loan amount is transferred to your business account, after signing the loan terms through mutual understanding between you and the lender.
We avoid undertaking a stringent evaluation process on your credit history and financial condition.