Description
The US Salon and Spa industry provides personal care services.

In this context, hair salon services involve haircutting, hair coloring, and hairstyling. The companies working under the salon industry may also provide services such as facials and makeup/cosmetic applications, and retail beauty products.

The salon industry players don't usually provide training in hairstyling or barbering.

The salon industry activities include haircutting, permanently modifying hair texture, hairstyling, temporary makeup services, and facials and skincare services .

The spa industry players offer services that include massages, body treatments, facials, nail treatments, hair treatments, skin care treatments, and retailing skincare and cosmetic merchandise.

The segments included in the industry are day spas, hotel spas, spa resorts, and medical spas.


Size, revenue, employment, and other insights
The market size of the US hair salons industry, based on revenue measures,is $46.2bn ,as of 2022.

And this size is expected to increase by 16.9% in 2022.

In a similar context, the market size of the health & wellness Spas industry in the US, based on revenue measures, is $19.6bn in 2022.

According to SBDCNet, there are close to ​80,000​ hair salons (​77,000​ beauty salons and ​4,500​ barbershops) in the United States.

The country's hair care services industry consists of more than ​80 thousand establishments encompassing ​77,000 beauty salons, and 4,500 barbershops. Their combined annual revenue represents about​ $20 billion, according to SBDCNet.

About employment status, the hair salons industry in the United States has employed 1,288,966 people, as of 2022. Moreover, the average business in the country's hair salons industry now employs more people. The employment growth employment growth in the industry is projected to be around 8.1% in 2022.

Within the segments of the beauty salon industry in the US, the nail care industry is one of the fastest-growing divisions, with over ​56,300​ nail salons, according to Statista. Statista.

Though the projected growth of the hair salons industry in the country was reduced by 39% due to business closures in the aftermath of the viral disease outbreak, however, the industry is expected to bounce back and grow nearly by 29%, according to Statista.

With 8,112 businesses, California has the highest number of businesses in the hair salons industry.


Some famous names in the industry
Status-Quo Of
the industry
The spa industry in the US was worth nearly 12.1 billion U.S. dollars.

The average revenue per spa visit by Americans was around 99.5 U.S. dollars.

What considered a huge windfall for spas industry in the US is consumers returning to in-person businesses while actively in pursuit of opportunities to make themselves fit, physically, mentally, and spiritually.

It is expected that the global market size of the spa industry would reach $133 billion by 2027.

The market players within the spa and salon industry are leveraging social medial platforms to build customer connections through engaging and shoppable posts.

For the beauty businesses, the use of social medial platforms is indispensable, considering the rise of beauty influencers and influencer marketing to build stronger relationships with consumers.

Moreover, the industry players are also considering omnichannel booking experience for their consumers and some irresistible digital offerings to build customers.



History of
the Salon-Spa industry
The hair Salon and Spa services industry has gone through its own cosmetic improvements over the decades. Hairdressers in ancient Egypt decked their cases with styling materials, such as scissors, lotions, etc.

The wealthy men in ancient Greece and Rome employed servants as personal hairdressers. The 18th century witnessed the popularity of wigs, prompting hairdressers to make wigs until the 19th century when salons gained popularity and wigs were no longer in use.

In Chicago, Frenchmen Brisbois and Federmeyer started a hairdressing academy, in 1890. Beauty salons became popular during the 20th century, coinciding with men's barbershops. These social spaces served women to socialize themselves while taking the service of hairdressing and facials. Women from a well-to-do family had hairdressers visit their homes, but most of them chose to visit salons for beauty treatment services.

During the 20th century, major advancements took place in hairdressing tools, like permanent wave machines and hair dryers, helping hairdressers to attract visitors to their salons. The development of new coloring processes during the period led to simplifying complicated styling techniques for the hairdressers.

The popularity of bob cut, the shingle bob, alongside other short haircuts took place after World War 1. The hair styling technique like marcelling and other complicated styles became a trend.

Speaking from the occupational standpoint, today in the United States, hairdressing is projected to grow rapidly by 20% compared to the average for all other occupations. To continue to practice as a hairdresser, one has to have a state license, with qualifications varying from state to state.

The word, spa, which is associated with relaxation, dates back to thousands of years when people desired the healing properties of mineral water and hot springs.

Ancient Egyptians are credited to have practiced early forms of spa treatment involving steam application to look more beautiful. The modern name of spa is believed to have come from the Belgian village of Spa which was famous for its warm mineral springs.

Today's mainstream spa is an interesting blend of ancient traditions and new-age mechanical wonders. However, the bottom line of a typical spa ritual is cleaning, heating, treatment, and relaxation.

The spa industry gained popularity after the American Revolution. Saratoga Springs was the first truly famous spa in the US. It went on to become America's most popular tourist attraction, serving both the elite and a more middle-class audience.

Today spas are at the forefront of the holistic wellness movement, with people resorting to the most effective technique to have a balanced body and lifestyle, something that spas are very good at assisting with. They house some pioneering techniques and research into nutrition and wellbeing.


The Salon-Spa industry –
recent updates & trends
In this section, we are going to highlight some important updates or trends taking place in the Salon and Spa services industry and how they are going to influence the industry in the long run.


Rise of beauty consciousness of the consumers
The beauty and personal care industry is going through a dramatic change followed by rapidly evolving consumers' expectations toward the ingredients of different goods and their respective upsides.

The increasing consumer interest has given birth to improved consumer awareness regarding the toxic chemicals in personal care products, resulting in more natural spas and beauty salons in the market.

The rise of beauty consciousness and health awareness of the consumers is one of the strongest reasons for spa and beauty salons' growth in the market.

Moreover, the industry players, after recognizing the trend, are leaving no stone unturned in bringing out a variety of items, which have helped to supplement the market growth.


Increasing consumer demand and numerous benefits of spas and salons
Numerous end-user industries, such as wellness tourism sectors are focusing on spas and beauty salons services, which is said to help boost the market growth of the Salon and Spa services industry.

In addition, increased demand from millennials, hectic lifestyles in metropolitan areas, and increased consumer spending on wellness and beauty products are some of the prime factors contributing to market growth.

The creative marketing strategies of the brands are also major driving factors for the growth of the spas and beauty salons industry.

One of the most important things contributing to the growth of the industry is changing customer perceptions toward personal care, and the desire to look and feel awesome, healthy. These are the signs pushing the spa and beauty salons industry forward.

It is safe to say that the rising demand for spas and beauty salons among teenagers is likely to generate sizeable opportunities in the industry.


The rising popularity of conversational e-commerce
For the salons and spa industry to build stronger relationships with their customers, conversational commerce coupled with new-age automated technology is a key focus.

The industry players, therefore, are adopting the technology to make customers feel connected to their services. This form of technological adoption is like e-commerce allowing businesses to communicate digitally with customers in real-time through apps, push notifications, texts, or AI assistants.

For the industry, it is going to influence it positively in the long run, like building a business with customers based on trust and understanding.


Omnichannel booking to reach clients faster
The use of omnichannel booking is a rising trend in the industry, with more than 55% of beauty businesses having used automated technology to schedule appointments before the pandemic, while 25% of the businesses shifted to automated technology after the pandemic started.

The point is, appointment tools that help companies in the salons and spa industry manage schedules and offer their customers autonomy over their booking dates will positively influence the industry in terms of providing convenience to consumers, thereby building relationships with them effectively.


The focus on expanding into retail
Retail is now a trend catching up fast in the salons and spa industry. The beauty sellers, in 2022, are focusing on diversifying their business into varying streams of revenue, and retail is the biggest of them.

Most beauty businesses are expanding into digital stores to promote and sell their products and services more effectively, and help customers shop, peruse, and book appointments, or buy their retail offerings at whatever time is best for them or schedule a service.


The Salon-Spa franchise opportunities
In this section, we are highlighting the importance of franchises and opportunities for business persons or entrepreneurs in the salons and spa industry.

The salons and spa franchises are predicted to continue flourishing in 2022, with market leaders retaining their strong positions by introducing a host of new services and improving their marketing strategies.

Millions of US citizens make the most of spa services, thereby driving the industry into a profitable growth track.

Many spa franchises across the US are willing to welcome new franchises aiming to help them enhance business growth.

As a matter of fact, the franchise has provided the Salon and Spa industry with a great growth prospect and more successful entrance to the market by providing larger resources, knowledge, and support a franchise

Moreover, a healthcare franchise can be a good start for a new entrepreneur to allow a more successful entrance to the market with the help of larger resources, a unique concept, knowledge, training programs, low entry costs, professional growth, and a good income.

When choosing a business franchise best suited to your business, make sure you pick up the one offering long-term growth prospects for your business.

We are listing some franchise opportunities below to help you choose the right franchise best suited to your interests.


Salon-Spa industry trade associations in the u.S.
Allied Beauty Experts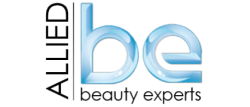 Allied Beauty Experts has been a trusted partner in the beauty industry in the United States over the last two decades. Members from all over the country get assistance from the association, helping them foster successful business through affordable liability insurance, marketing programs, and spa equipment. It has been an authentic voice representing the beauty, spa, and medispa business in the US.


Alternative Balance—Salon & Spa Association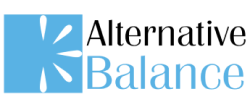 Alternative Balance—Salon & Spa Association has been a trusted name supporting more than 500 types of industries, including health & wellness coaches, massage therapists, life coaches, and many more. The mission of the association is to help, sustain and safeguard businesses in the beauty industries and alternative health, through its core values, such as faith, quality, empathy, respect, and integrity.


Green Spa Network (GSN)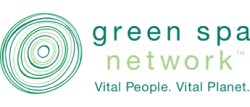 Green Spa Network (GSN) is a non-profit trade association with a mission to help the spa and wellness industry through education, resources, and a vital economy to inspire the industry players to take action toward a more sustainable future. The association believes that it recognizes the contribution of the spa and wellness industry in making a substantial positive impact and so it helps them grow successfully.


The International SalonSpa Business Network (ISBN)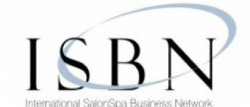 The International SalonSpa Business Network (ISBN) advocates the multi-location Salon and Spa division of the professional beauty industry from across the world. The organization involves the full spectrum of corporate-owned to individually-owned salons/spas, as well as franchise companies and their franchises. It has its unique membership group comprising top business minds, assisting them with access to a wealth of knowledge and opportunity to grow.


Professional Beauty Association (PBA)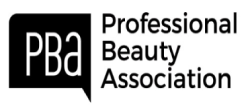 Professional Beauty Association (PBA) is a nonprofit trade association that advocates the professional beauty industry based in North America. Its members include stylists, salons, spas, distributors, manufacturing brands, makeup artists, beauty schools, students, and many more. The goal of the association is to help its members grow and succeed by providing them valuable support, resources, and connections while representing them along the way.


Professional Beauty Federation of California (PBFC)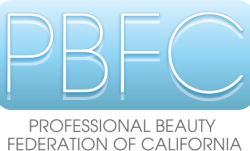 Professional Beauty Federation of California (PBFC) is a nonprofit association driven by its mission to set up a unified, credible, and influential voice for the beauty and barbering industry sectors and raise the professionalism of the industry. It carries the mission of enhancing and elevating the image of licensed salon professionals through positive public relations.



Success story:
Alli Webb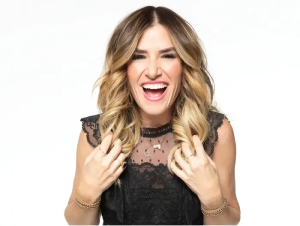 Alli Webb, an American entrepreneur and author, is the co-founder of $100 million hair care empire called Drybar, America's one of the famous chains of salons providing a hairstyling service known as blowouts. Since the launch of Drybar in 2010, it has expanded significantly, with more than 100 locations across the US. Fast Company named her the "100 Most Creative People in Business, in 2013.



The Salon-Spa business financing
The business of beauty salons and spas relies on a sizable stream of working capital to make sure that it runs smoothly. Aside from the costs of getting the Salon and Spa business off the ground, you need to cover the day-to-day expenses that go down into operating a small business.

A business loan for a Salon and Spa can help you with enough working capital necessary to pay for monthly expenses while also investing the money in the growth of your business. Moreover, the loan can also help you have your staff trained or keep inventory updated with the latest trends.


Types of financing options for Salon-Spa business
In this section, we are sharing some useful information about some top Salon and Spa business financing options to narrow down your research for the best loan product that makes sense for your business.


SBA 7(a) Loans
Beauty salons across the United States have taken out a total SBA 7(a) loan amount of more than $1 billion.

Apart from using the SBA loans to set up, purchase, or expand a salon business, you can use the financing to buy a piece of new equipment, purchase beauty supplies, buy a new salon, and refinance business debts.

While SBA 7 (a) loans are great financing options, choose them if you are not looking for a faster financing alternative, considering the amount of paperwork, credit score examination, application processing timeline, and other factors in the process of acquiring SBA 7 loans.

Acquiring SBA 7(a) loans is competitive, given strident eligibility criteria, one of them being a strong borrowing background and steady finances of the borrower. This explains why doctors are usually strong candidates for SBA 7(a) loans. The SBA loan timeline can extend up to weeks or even months.

Borrowers with strong credit standing and who are not in a huge rush for working capital should go for an SBA loan for their hair salon business.

This sort of financing option is considered a gold standard of business loans based on favorable terms, such as low rates, high amounts, and long payback periods.

The only hurdle is that such loans are very competitive to obtain, considering everyone wants them. This also explains why a high credit score of a loan candidacy is considered for SBA loans.


Business Line of Credit
The business line of credit is one of the best financing options for a salon or a spa business, as it helps you handle cash flow issues easily.

You can fund your business expenses or address unforeseeable emergencies. The loan you get has a fixed credit limit, allowing you to make multiple draws as needed within the credit limit.

These types of financing options have flexibility and cost-effectiveness. These loan types are considered best for people with fluctuating expenses.

The most important part of the loan type is that you pay interest against the amount you use.


Equipment Financing
With equipment financing for your Salon and Spa business, you can take care of the huge capital outlay necessary for opening the business, not to mention replacing it if anything goes down.

Equipment financing is a viable financial solution to purchase specific equipment for your Salon and Spa businesses. The equipment you purchase through the loan will be used as collateral for the loan itself. The lender will fund a significant portion of the cost related to buying the equipment you'd like for your business.

This financing type allows you to break down the cost of expensive equipment into a supportable payment option that you can manage.


Other financing options for Salon-Spa business:
A short-term business loan for beauty salons can infuse your business with necessary working capital that you can repay faster, considering the easy terms ranging from three to four years.

Because of problems related to acquiring medical practice loans from lenders with strict eligibility criteria, most borrowers turn to alternative lenders, someone with relatively more flexible lending criteria.

About business loans, Funderial has been an excellent resource for lending. Since 2010, this BBB Accredited Business remains a leader in the lending market, assisting with more than 1 billion dollars in lending to small to midsize businesses providing flexible lending /repayment options specific to their needs.


Why do Salon and Spa business owners trust

Funderial

?
For Salon and Spa businesses to run successfully, timely financial assistance is one of the most important things to manage cash flow, cover daily operational expenses, including but limited to equipment expenses, together with new equipment upgrades, maintaining older equipment, acquiring a new practice, expanding a current business, handling marketing/advertising costs, managing payroll, etc.,

This is where loan companies like Funderial come into the picture, extending a broad variety of loan options for small and medium-sized businesses, at attractive terms through in-house financing models, as well as the offer of reliable lending partners across the United States.

To help you operate your business and maintain its sustainable growth, we have a host of unique financing options at affordable rates and easy terms, with instant approval timespan, and quick turnaround funding.



Key features of

Funderial

business loans
Prompt business financing assistance.
Funded over $ 1 billion to businesses since 2010
Served over 20,000 satisfied clients.
Over 30 years of experience in provisioning small business loans.
Less paperwork to process your loan application faster.
Business loans are available at attractive rates and terms.
Loan provisioning is made possible through an in-house financing model, as well as through a network of lending partners ready to fund your business in the shortest period.
No hard credit examinations. Take a loan even with bad credit history.
How does

Funderial

financing work?
Submit your loan application, along with documents, to us via our website.
Let our underwriters evaluate your documents and come up with ideal loan options for you based on your financial condition and credit history.
Financing options presented to you may source from our in-house financing or our lending partners.
Make your selection based on the financing options offered to you. Take your pick based on your working capital requirement and business plan.
The requested loan amount is transferred to your business account, after signing the loan terms through mutual understanding between you and the lender.
We avoid undertaking a stringent evaluation process on your credit history and financial condition.