Description
The Taxi and Limousine Services industry in the United States consists of establishments or providers of transportation through taxis, limousines, and other automobiles.

These types of establishments are primarily engaged in offering a myriad of specialty and luxury passenger transportation services via taxi, limo, or luxury sedans.

The services provided thus are generally on a reserved basis. Moreover, the industry services do not operate on a regular schedule or over regular routes.

Some major players in the industry services include Uber Technologies Inc and Carey International Inc. .


Size, revenue, employment, and other insights
The market size of the taxi and limo services industry in the United States is $60bn.

The industry includes nearly 8,000 establishments comprising of single-location establishments and units of multi-location companies. They account for a combined annual revenue of nearlya $15 billion.

Moreover, the market size of the industry services is likely to rise by 11.4% in 2022. From 2017 to 2022, the industry grew 12.8% per year on average.

It is also believed that the growth of the market size of the industry has been faster than the overall economy of the US. Moreover, the performance of the industry is reportedly better than the Transportation and Warehousing sector overall.

Consumer spending and travel activity are bound to rise till 2024, generating steady demand for the industry services.

The growth of the Taxi and Limousine Services industry has been a catalyst in improving the US economy.

As a result, it drove corporate spending and encouraged average consumers to spend more on conveniences and luxuries, such as taxis and limousine rides.

Employment status - The taxi & Limousine Services industry in the US has employed 2,379,410 people, as of 2022. Employment in the industry has increased by 17.7% on average from 2017 to 2022.


Some famous names in the industry
History of
the industry
Public vehicles have a history dating back to hundreds of years, even before the motor cars.

The first public Hackney Coach Service for hire appeared in 1605 in London. However, the first taxi stands appeared in 1636. Later, a lighter carriage was created in England, by Joseph Hansom, during the 1800s. The carriage needed one horse to pull it.

The creation of Joseph Hansom became an innovative travel method for city traffic. Taxicab first appeared in America in early 1907 when a thirty-year-old New York businessman named Harry N. Allen created New York Taxicab Company. He ran a successful and profitable business until labor unrest ended his business.

Later Morris Markin established a taxicab-manufacturing company named Checker Motors Corporation , in 1922. It was declared as an iconic taxicab based on its sturdiness in heavy use, and key features including wide rear doors, large rear seats and trunks.

Between 1920s and 1930s, the taxicabs soared in popularity due to styling and features they offered.

With automobile designs undergoing innovative changes, the taxi services industry also came up with innovative ways to serve the community. Later, the taxicab fleets included famous DeSoto and Plymouth models for being spacious and stylish. These models, in 1935, gave the industry a seven-passenger sedan model. The tires of these models were larger than traditional consumer vehicles.

A new model, the Superba (timeless sedan) was introduced in the market in 1956. Ford and Chevrolet remained dominant throughout the 1950s based on fleet sales for the taxicab industry in the US.

Today the taxi and limo services are instrumental in transportation around urban areas, especially New York City. They also draw attention of television shows, movies, ad campaigns, and news stories. As a matter of fact, the Taxi-Limo industry is deep-rooted in American society.

With innovations in technology, designs and features of taxis also improved. Today passengers can enjoy interactive maps, credit card payment systems, and television.

Taxis and limo services industry represent the culture and society in the U.S.



The Industry –
Recent Updates & Trend
This section of our write-up discusses an outline of market dynamics of Taxi-Limo services industry, trends and updates about the development status of the industry and relative influence, etc.

The market size of the taxi and limousine services is expected to reach USD million by 2027, at a CAGR of % during 2021-2027. The demand for taxis and limousines also went up followed by rising consumer spending and corporate profit levels. It is believed that by the end of 2024, factors like consumer spending and travel activity will be key catalysts in generating the steady demand for the industry services.



The Taxi-Limo industry –
recent updates & trends
Shared transportation system

Taxi and limo service providers are focusing on shared transportation services, something that would enable them to satisfy the increasing demand of customers.

It is touted as an innovative strategy enabling users to experience short-term access to transportation modes when required. This sort of strategy consists of various types of transportation, like automobile-sharing, bike-sharing, carpooling, and platform-based ride services.

Shared transportation systems are catching up in the industry services because of the way they offer convenience and comfort to customers.

For instance, America's globally-reputed on-demand cab transportation service, Uber, offers UberPOOL, a shared-ride service.

Similarly, other ride-sharing companies are offering shared transportation systems to help users experience seamless booking of a seat in vehicles by paying a membership fee or fare that is quite nominal.


Increasing consumer preferences toward taxis than buying a personal car
Technological innovations led to the betterment of taxis and limo services, thereby prompting consumers/customers to opt for traveling in taxis rather than investing in buying a new car for themselves.

This shift in consumer preference is said to be a key driver for growth for the taxi and limousine services market. Factors like price hikes of vehicles and fuels, traffic situations, limited availability of parking spaces, and low costs of taxi ridership account for driving millennials to consider choosing ride-sharing services.

Companies providing taxis and limo services in the market are offering affordable rides to consumers. From Uber to many other ride-hailing companies charge a base fare for a mile that is quite affordable for a common passenger.

It explains why consumer preferences are leaning toward taxi services, which consequently are seen as one of the growth-driving factors for the Taxi-Limo services industry.


Eco-Friendly Electric Cab Services
With global warming increasing at an alarming rate due to carbon emissions caused by fuel-propelled vehicles, eco-friendly electric cab services are catching up as a trend to reduce carbon footprint burden on the environment, as well as ensuring satisfactory cab services to the passengers.

With the demand for an eco-friendly future mounting up fast, electric taxis are becoming the future trend, with taxi companies trying their best to introduce electric cars to their fleet.

Electric Cab North America, for instance, represents the fact about growing popularity of electric cabs in the U.S. providing zero-emission micro-transit services in heavily congested metropolitan areas.


Building customer relationships through social media strategies
A trend of maximizing the potentiality of social media platforms in building customer relationships is catching up fast in the taxis services industry in the U.S.

The taxi and limo services companies are leveraging social media presence to build a widespread presence in the market and customer loyalty by increasing the number of followers and retaining them.

Uber, for example, is leveraging social media platforms like Instagram, Facebook, and Twitter, to improve its profits and ensure both of its suppliers and customers feel satisfied with it.


The franchise opportunities in the industry
In this section, we are highlighting the importance of franchises for taxis and limousine service operators, and the opportunities it offers for business persons or entrepreneurs

. The importance of the taxis and limo services franchise is that it offers you comprehensive support based on hands-on experience amounting to a great growth prospect for you in the industry.

Moreover, a Taxi-Limo franchise can be a good start for a new entrepreneur to allow a more successful entrance to the market with the help of larger resources, knowledge, and support a franchise.

From receiving unique transportation management and scheduling technology to hands-on training and handy guidelines to quickly become successful, the franchise offers a great growth prospect for someone who wants to start a business in taxi or limo services.

While you continue to own and operate your transportation business, the franchise helps you grow your business and become efficient in all areas of the business.

About choosing the right business franchise in taxi or limo services, choose the one offering you long-term growth. Understand the franchise packages you are being offered, in terms of whether they would serve your business purpose in the long run.

Buying a reputed and trusted franchise always means standing united behind a single brand coordinating a dynamic marketing strategy to gain lucrative advantages out of your business. Joining a franchise network means benefiting your taxi service business in the long run.

We are listing some healthcare franchises below to help you choose the right franchise best suited to your interests.


List of
industry trade associations
The Transportation Alliance (TTA)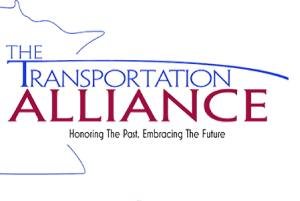 The Transportation Alliance (TTA) was founded in 1917 as a non-profit trade association in the United States, representing the private passenger transportation industry. The membership of the group worldwide includes 1,100 taxicab companies, non-emergency medical transportation companies, executive sedan and limousine services, airport shuttle fleets, and paratransit services.

The mission of the association is to extend support to its members with a network of programs and services to help them enhance their ability to profitably serve local public transportation needs. The group represents federal legislative interests and protects industry rights and opportunities


National Limousine Association (NLA)

National Limousine Association (NLA) was established in 1985 as a voluntary, non-profit, tax-exempt organization. It represents the interests of the luxury chauffeured ground transportation industry on global, national, state, and local levels.

The members associated with the group come from different backgrounds, such as limousine owners and operators, manufacturing brands, suppliers, and state/local limo associations. The NLA is now capable of achieving goals far beyond the scope of any single limo company, thanks to the support the group receives from suppliers and manufacturers, helping it with additional expertise and greater empowerment.


Arizona Limousine Association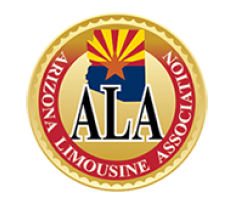 Arizona Limousine Association was established as a statewide organization consisting of licensed operators who promote top-notch quality in service and style and exceed industry standards for safety, security, and ethical conduct. Associated members are provided with a regularly scheduled meeting to continue education on topics pertinent to the chauffeured transportation industry, such as compliance, safety, and ethics.



Success story:
Travis Kalanick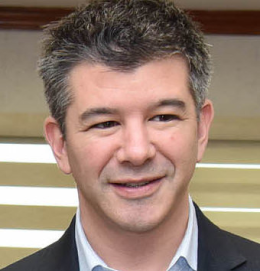 Travis Cordell Kalanick, born on August 6, 1976, is a noted businessman in the U.S. He is best known for having co-founded Travis Cordell Kalanick, Inc., a ride-hailing app company, in 2009. The company provides transportation services to which users can page freelance cabbies via smartphones. He was also the CEO of Uber. Before that, he co-founded Red Swoosh, a peer-to-peer content delivery network and worked for Scour , a peer-to-peer file sharing application company. He was ranked the 238th on the Forbes 400 list of richest Americans. Kalanick had a passion for computers since a young age, mastered computer code writing by the time he was in middle school. At 18, he started "New Way Academy" - a test preparation company with his father's classmate. A graduate from Granada Hills Charter High School, Kalanick co-founded Scour, and later Red Swoosh which eventually won a number of prominent corporate clients. He sold Scour for nearly $19 million. He cofounded Uber with Garrett Camp, in 2009. From three cars for hire to spanning over multiple overseas markets by 2012, the success of Uber is also representation of Kalanick's skillful leadership. He earned the reputation of being both aggressive and combative. He started a new venture fund named "10100", in 2018.



The Taxi-Limo business financing
The business financing for taxis and limousine services are good options for those people who want to open their own taxi or limo services or want to bankroll expenses in their existing Taxi-Limo business.

For someone with a business in a NYC, it is essential to carry a taxi medallion, something that would cost you hundreds of thousands, of dollars. However, this is worth the expense, considering you will get support from local medallion organizations. Meaning, whether you are looking to buy a new taxi or repair an existing one, or want to buy a taxi medallion, the taxi business loan could be what you need to spin your wheels and stay competitive in the taxi services industry in the United States.

The viability of small business loans for taxi companies is that it can help them bankroll day-to-day expenses when business is not lucrative. Moreover, you can use the fund to pay your staff and afford overhead. While the taxis and limousine services industry are getting back on feet after the sour impacts of the pandemic, there are still expenses essential to get back to former days of profitable growth. And business loans can help you with that.



Types of
taxi and limo business loans
In this section, we are sharing some useful information about types of taxi and limo business loans to narrow down your research for the best loan product that makes sense for your business.


Equipment Financing
Equipment financing is a viable financial solution to purchase vehicles you need to operate your business. The equipment you purchase through the loan will be used as collateral for the loan itself. This means no down payment or collateral to your lender. As such, you as a borrower will be provided with nearly 100% of the equipment's value. These loan types often allow you to break down the cost of expensive equipment into a supportable payment option that you can manage.


Business Line of Credit
Fund your business expenses, or address ups and downs in your taxi business, these loan types will help you cover an emergency repair or finance a large one-time purchase. The loan you get has a fixed credit limit, allowing you to make multiple draws as needed within the credit limit.

Once you pay back the borrowed amount, your credit line is restored up to the original amount.

These types of financing options have flexibility and cost-effectiveness. They are one of the best loan types for the businesses with fluctuating expenses.


Merchant Cash Advance
A merchant cash advance is a type of financing solution to fast funding to your business, especially when your loan candidacy for conventional loans is not considered. Such loan types can help you cover short-term requirements. However, as a borrower, you are supposed to pay back the loan quickly, often with fixed daily or weekly payments.


Alternative lenders
Alternative Lenders appear to be the best choice for taxi business loans when your loan application is not considered or rejected by conventional banks. They are non-bank lenders which can offer you alternative financing products and more flexible qualification requirements. Moreover, financing can be made available as fast as the same day of approval in certain cases.

In regard to medical practice business loans, Funderial has been an excellent resource for lending. Since 2010, this BBB Accredited Business remains a leader in the lending market assisting over $1 billion dollars in lending to small to midsize businesses providing them with flexible lending /repayment options specific to their needs.



Why do Taxi-Limo business owners trust

Funderial

?
For taxi and limousine businesses to run successfully, timely financial assistance is one of the most important things to manage cash flow, cover daily operational expenses, including but limited to equipment expenses, together with new equipment upgrades, maintaining older equipment, acquiring a new practice, expanding a current business, handling marketing/advertising costs, managing payroll, etc.,

This is where loan companies like Funderial come into the picture, extending a broad variety of loan options for small and medium-sized businesses, at attractive terms through in-house financing models, as well as the offer of trusted lending partners across the United States.

To help you operate your business and maintain its sustainable growth, we have a host of unique financing options at affordable rates and easy terms, with instant approval timespan, and quick turnaround funding.



Key features of

Funderial

business loans
Prompt business financing assistance.
Funded over $ 1 billion to businesses since 2010
Served over 20,000 satisfied clients.
Over 30 years of experience in provisioning small business loans.
Less paperwork to process your loan application faster.
Business loans are available at attractive rates and terms.
Loan provisioning is made possible through an in-house financing model, as well as through a network of lending partners ready to fund your business in the shortest period.
No hard credit examinations. Take a loan even with bad credit history.
How does

Funderial

financing work?
Submit your loan application, along with documents, to us via our website.
Let our underwriters evaluate your documents and come up with ideal loan options for you based on your financial condition and credit history.
Financing options presented to you may source from our in-house financing or our lending partners.
Make your selection based on the financing options offered to you. Take your pick based on your working capital requirement and business plan.
The requested loan amount is transferred to your business account, after signing the loan terms through mutual understanding between you and the lender.
We avoid undertaking a stringent evaluation process on your credit history and financial condition.